Parkinson's Disease 200: back to the future
September 21 @ 9:00 am

-

5:00 pm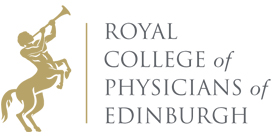 A celebration of the 200th anniversary of the publication of James Parkinson's "Essay on the Shaking Palsy" which was published in 1817 and described the condition that would eventually bear his name. Approximately 127,000 people in the UK are affected by Parkinson's disease (PD).
This two-day symposium will cover the management of motor and non-motor complications of PD, updates on the latest scientific developments and the important role of multidisciplinary teams in caring for people with PD.
NOTE
Scotland's Health on the Web may occasionally include health related event links to external websites.
If you have any queries about information accessed through links, you are advised to check directly with the organisation concerned.
Where our site contains links to other sites and resources provided by third parties, these links are provided for your information only. We have no control over the contents of those sites or resources, and accept no responsibility for them or for any loss or damage that may arise from your use of them.